Super Flexible 3D Heart & Organ Models
We create realistic heart models based on CT scan data. Our models can be used for developing medical devices, and for training in heart surgery, such as inserting catheters into the heart, etc. In addition to our red-colored resin model, we also produce models made from transparent resin to allow for visualization of the heart's interior.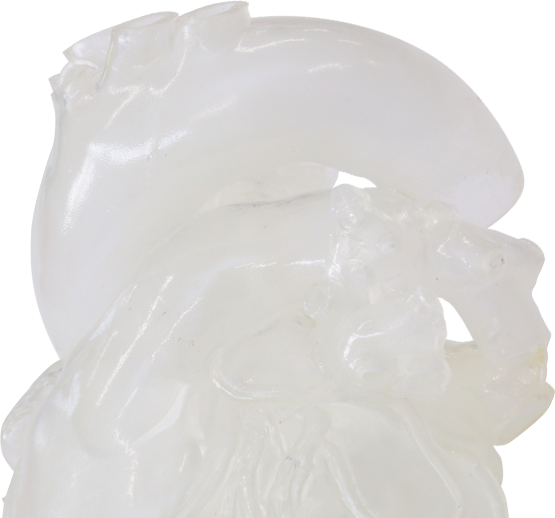 Our models are anatomically correct, based on actual CT scan data. The complex internal structuring is faithfully reproduced.
Our models are already being used for training in the medical field, with supervision from the director of the National Cardiovascular Research Center.
Unachievable using 3D printers, the model is made from ultra-soft materials and is nearly identical to an actual heart. Precisely expressing both the exterior, but also the lumens as the heart pumps open and closed.
Bends and Stretches, Allowing for Sutures and Incisions, Making it Optimal for Use as a Surgery Training Model
Possible to Create Heart & Organ Models for Individual Humans
We can also create other organ models in addition to the heart, such as livers and lungs.
As long as we have CT scan data, we can provide support for almost any organ or body part.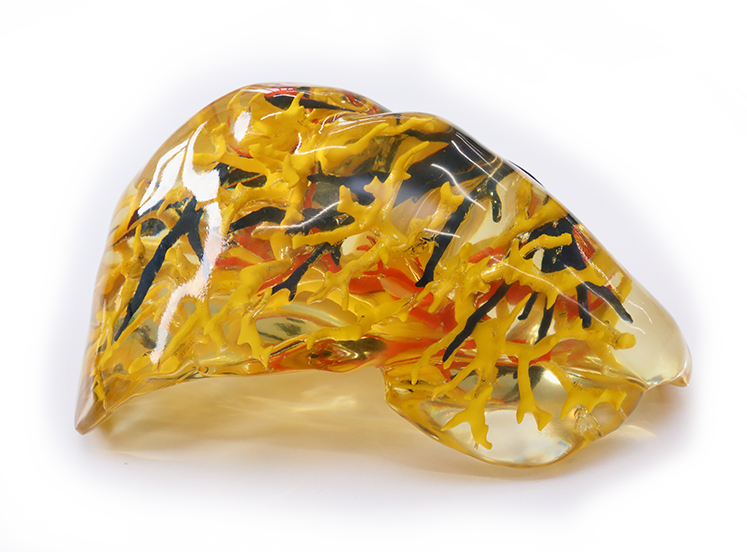 Made-to-Order Heart & Organ Model
In addition to our standard model, we can also create made-to-order models out of your desired color and material (softness).