Thin sheet metal fins
We offer a wide range of services from development to mass production of various thin sheet metal fins, such as corrugated, offset, waving, and folding ones for those who are working in R&D, Design, or Purchasing and looking for smart solutions for heat problems.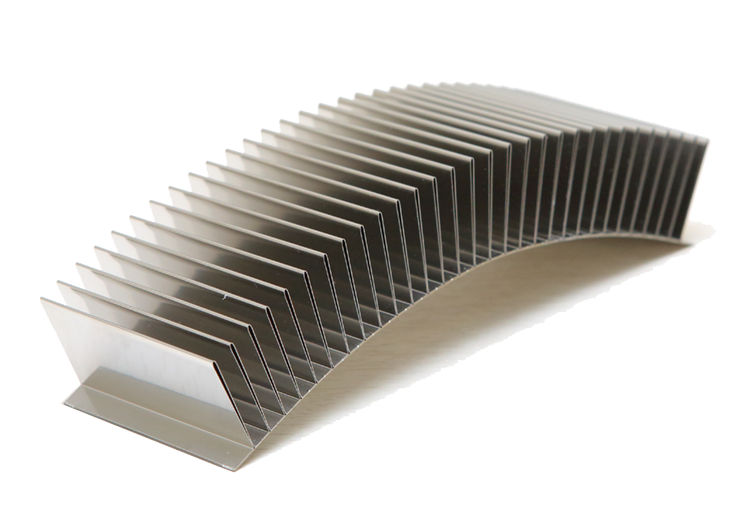 One-stop services ranging from analysis & design to prototyping to mass production
Folding fins processed with a unique method
Prototype evaluations possible using standard fins
Thin sheet metal fins with wide width (max. 600 mm) & high aspect ratio manufacturable
Advantages of reducing the thickness
To increase heat radiation efficiency

extended surface
To promote turbulence

complicated shapes
Mass production cost

No initial cost required if using standard fins
A wide range of materials manageable

Aluminum, Copper, Stainless, Inconel, and Iron-based plated steel plates
Variation of fin shape
Offset Fin

Corrugated Fin

Waving Fin
Waving Fin

Waving Fin

Waving Fin
Folding Fin (curved surface)

Folding Fin

Folding Fin (wrapping)
Fin processing of various materials and shapes
Fin shapes that can meet various needs of customers available Your challenges will be solved in a smart manner by reducing thickness and at low cost.